Watch the video to see my exploration of the waterworld and my sweet building I made.
Minecraft Update Aquatic is now here. This is a beautiful update adding new life to the underwater world of Minecraft.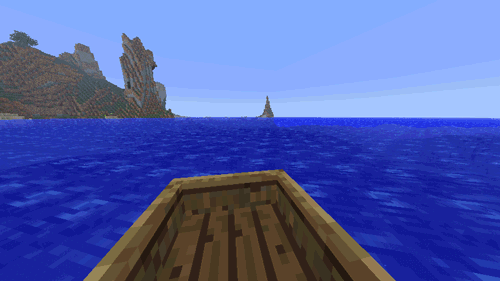 I have played Minecraft for many years and enjoyed building and digging and exploring. However, the worst thing about Minecraft was the water. Water was truly an enemy of my playing experience. It represented an annoying part of travel and using a boat was even worse. Now you may ask, why is a forty-something year old playing Minecraft? The answer is simple, it is an ingenious creative tool that helps me to unwind and stretch my creative muscles. 😛
…this Update Aquatic is amazing.
Thankfully, there have been some improvements made to water travel over the years, but this Update Aquatic is amazing. (I'm not entirely sure why they call it Update Aquatic instead of Aquatic Update).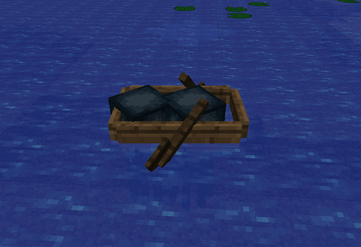 Recently I came across an underwater temple. Ok, I used the cheat /locate and was teleported there. I tried to swim and see what it looked like, but it was dark and was difficult to navigate. Underwater travel was slow and I felt like I was dragging behind a 40 lb. weight. The Underwater Temple looked cool, but I couldn't enjoy it. I tried improving the lighting with some Gold Stone blocks but that didn't help. (JESSE: Do you have a picture?) before and after)
Then, a few days ago, Microsoft surprised me with an update. I got a brief splash screen showing me some splendor, but I ignored it and began playing. Then I saw the water had changed. Instead of the normal blue blocks with light blue dashed to make it look like waves, there were a variation of blues, aqua's, teal's and light blue's. The world looked strange now, almost unlike what Minecraft should look like.
No worries, I dived straight in to the water and saw dolphins and schools of fish. It was awesome. Best yet, I could actually see, the underworld was brighter. There was the usual distance effects, but as objects came closer they got clearer and brighter (not them per se, but the area around me as I swam). Do I sound in love with this update? It's because I am.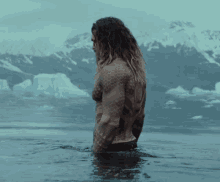 Swimming speed increased and I was swimming faster than dolphins! Aquaman eat your heart out. True, I don't got the body, but at least now I am faster.
This Update Aquatic brought me a whole perspective to Minecraft. I now had an underwater world to explore and it was glorious. But wait, there's more…
You also get an aquatic landscape filled with Lava Rocks, vines, waving grass and new sea flowers. If Minecraft was getting a little boring, this Update Aquatic breathes new life into game play.
If you love playing Minecraft, then you will love the new Microsoft Update Aquatic.