Miami-Dade County was a disaster area. It was shocking to drive down US 1 and see trees snapped in two, nurseries broken and tattered and no street lights. I was pleased to see that everyone approached the intersections with caution and acted as if it were a four-way stop sign. Drivers were courteous and patient. A few days later that wouldn't be the case. Everyone began to be in a rush again. Thankfully, cops were on hand to help the busiest intersections avoid accidents.
Disaster Area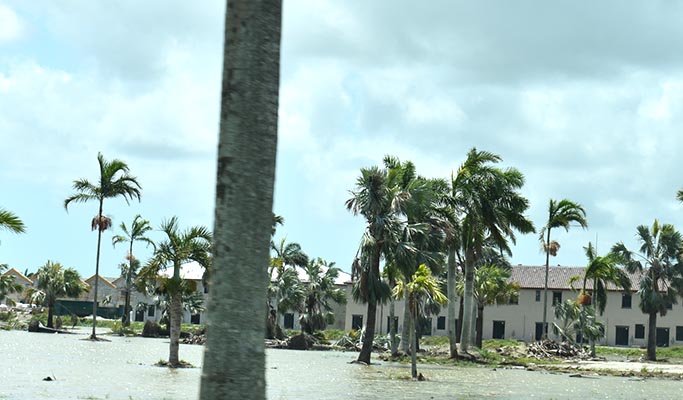 Could have been worse
Many times we tell ourselves, "It could have been worse" to help us feel grateful about what remains. Yet, the cost of this storm will be in the billions and recovery will take weeks. No matter how big the storm, water and winds bring damage. We need to prepare for the "worse" it could be.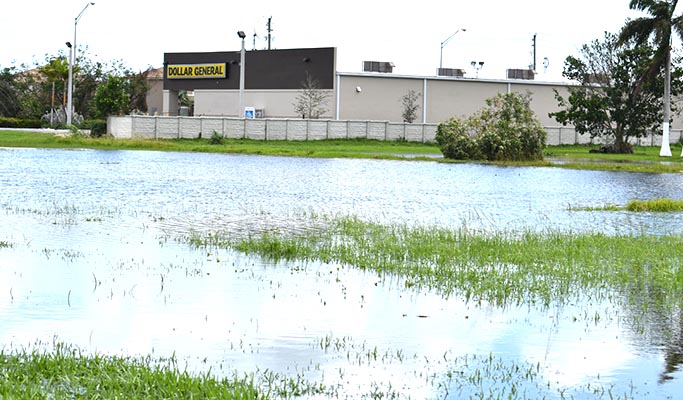 Dollar General was open
Even though there was now a lake by Dollar General, it was open the Monday after the store. Intelligently they were allowing a few people to go in at a time. I stocked up on some empty carbs, just in case our post-storm food supplies run low.
Boarded Up
The Strong get toppled
The community of Biscayne Pointe II was devastated by toppled trees and knocked down fences. Thankfully, most homes looked fine from the outside, although there was sure to be damage to tiles and roofs.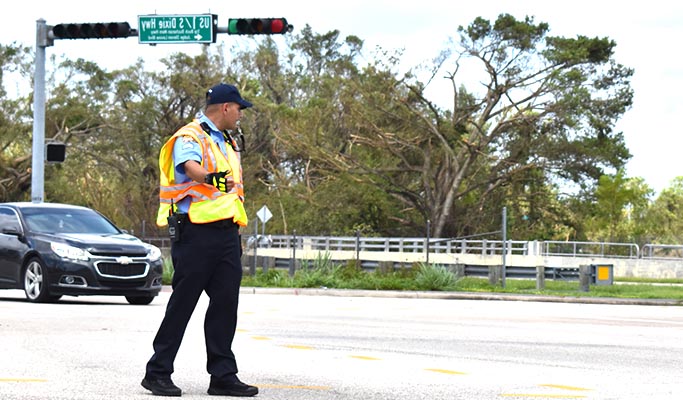 Keeping the Peace
Miami Dade, Homestead and other local police were on hand to make sure that we all arrived home safely. This was taken on Monday, the day after the storm on US 1. I felt like most people were cooperating and giving oncoming traffic an opportunity to cross the intersection safely.