My Amazon Web Services Certified Developer's exam training began two. I have been dabbling with Amazon Web Services consistently since the end of  2016.
My friend Jorge J. helped me to set up my first Amazon Web Services WordPress server, giving me a boost in learning.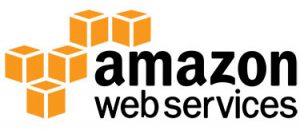 I also dabbled in AWS when I was the Web Guru at cfmiami.org from 2014 – 2015, but didn't have much exposure.
Being a web developer, programmer, designer and whatever else I need to be for the internet, I need web hosting services.
I have used GoDaddy, Bluehost, and a few others, but some of the fine tuning that I want to start learning is restricted on those shared servers. So I was looking for a solution for some of my clients.
So this year, I am diving in by taking the aCloudGuru's Amazon Web Services Certified Developer – Associate 2017 training at Udemy.com
Udemy Amazon Web Services Certified Developer Course
I love Udemy.com because they always have training at the right price, $10-$15!
So I purchased two courses and have been watching aCloudGuru's course for about two weeks. Once I'm done with theirs then I'll check out the other one and write about it also.
I am really enjoying what I'm learning and excited to start sharing my knowledge with clients (not the tech stuff, but the web site improvements).
I moved totalcomfortplumbing.com off of a particular commercial server and onto my AWS server and experienced a 100% speed improvement. Don't know why this website took 6 seconds to load, but now it's just over 2 seconds (without Caching plugin or CDN, so there's room to grow). Total Comfort Plumbing is one of my clients from Pompano Beach, Florida that provides plumbing services throughout the Tri-County area (Broward, Palm Beach and Miami-Dade).
I am going to migrate as many website as I can and over the next few months I'll highlight why and what it means to make this move.
Thanks to my friend Kuma, who encouraged me to set a deadline for my training, I will be done training October the latest and scheduling my exam for November 2017.
Wish me luck!